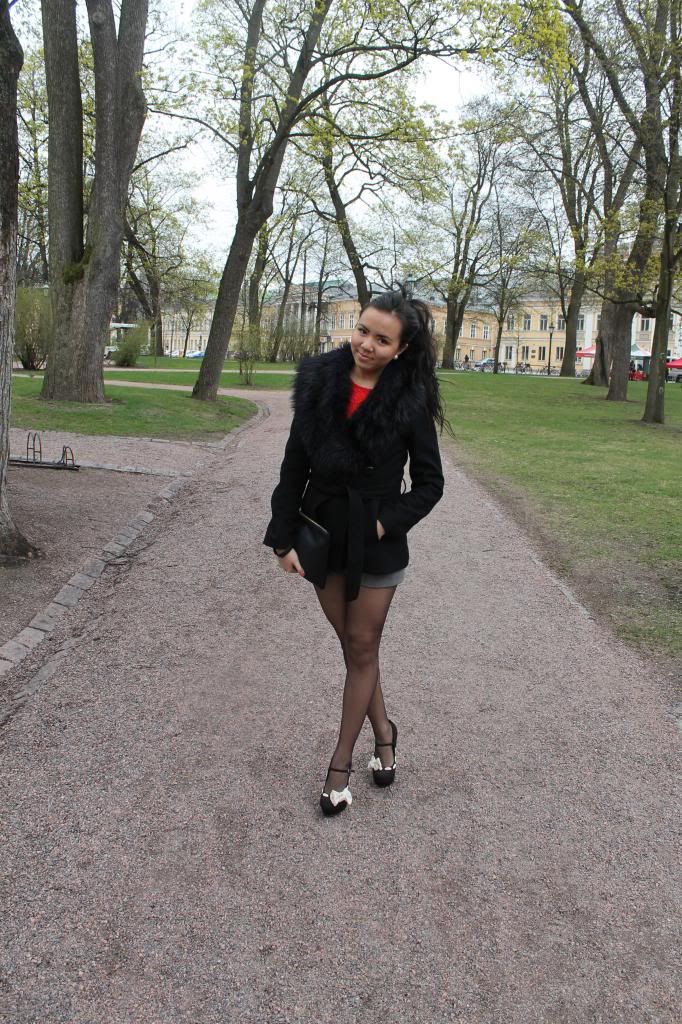 top
Bik Bok
jacket & shorts
H&M
shoes
New Look
clutch
Fanny Lyckman for Estradeur

Hi guys and Happy May Day!
Today we went to have a May Day lunch with my family at Pinella, which was absolutely delicious!
I was going to take some better outfit pictures, but honestly it was way too cold to do so and so here is only half of my outfit with my coat on. I really liked my outfit though
(as I should have after a 45-minute clothing crisis...)
, so I will need to take some better pics another day.
Hei kaikki ja Hyvää Vappua!
Olimme tänään perheen kanssa Vappulounaalla Pinellassa, mikä oli kyllä herkullista!
Tarkoituksena oli ottaa parempia asukuvia myös ilman takkia, mutta ulkona oli niin järjettömän kylmä etten viitsinyt sabotoida juuri parantunutta oloani. Asuni oli kyllä kovasti mieleeni

(syystäkin 45 minuutin vaatekriiseilyn jälkeen...)

, joten täytyy yrittää ottaa parempia asukuvia joku toinen päivä.