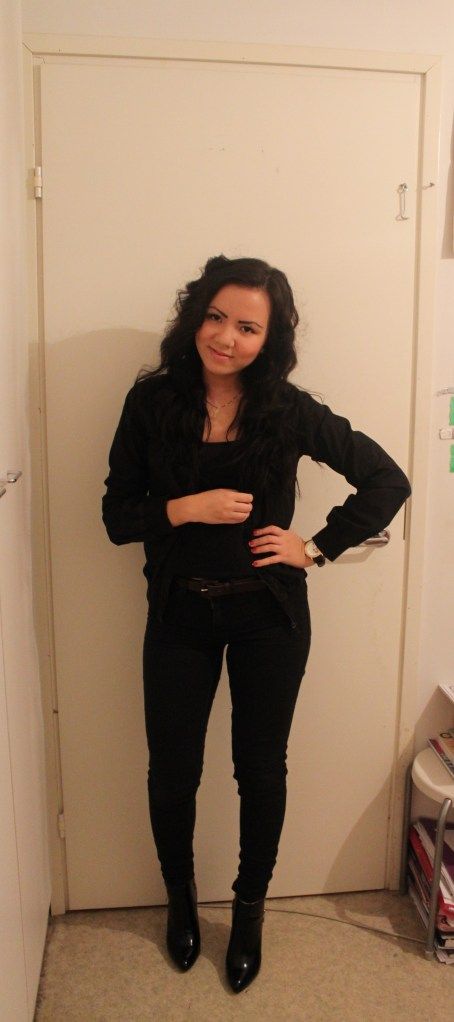 fur coat
H&M
jeans
Gina Tricot
watch
Betsey Johnson
shoes
Zara
Outfit of the night as I went out for a while. I was hoping to wear my new Zara booties for their first walk, but I humbly returned home after a few steps outside since it was way too slippery! I guess I have no choice but to wait for the snow to melt...
What do you guys think about the outfit?
Another thing I must ask; why is it so quiet here? I haven't had any comments in a while now and I'm feeling quite lonely! Is it because of the holidays or are my posts just not worth commenting? Please let me know, whether it is about improvements or new post ideas!
Illan asu, missä kävin nopeasti keskustassa. Olin suunnitellut pistäväni uudet Zaran saapikkaani ensikävelylleen, mutta palasin nöyrästi kotiin muutaman askeleen jälkeen sillä ulkona oli aivan liian liukasta! Näyttää siltä että joudun odottamaan lumien sulamista...
Mitä mieltä siellä ollaan asusta?
Toinen asia mitä minun on pakko kysyä; miksi täällä on niin hiljaista? En ole saanut kommentteja pitkään aikaan ja oloni on varsin yksinäinen! Johtuuko se joululomasta vai eivätkö postaukseni vain ole kommentoinnin arvoisia? Olkaa ihania ja vastatkaa, oli se sitten kehittämisestä tai uusista postausideoista!