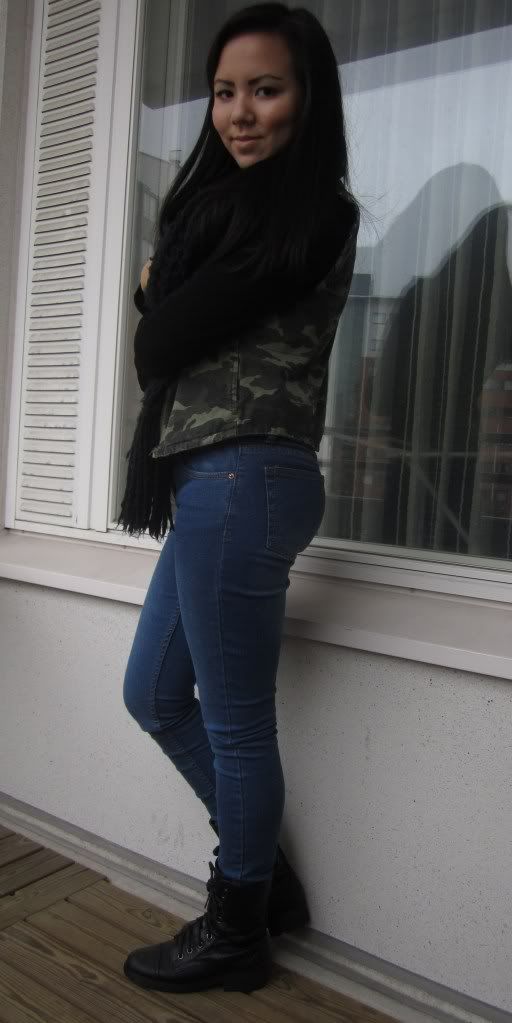 shirt
from my mom
jeans
Cubus
vest
from my brother
boots
Dinsko
scarf
Zara
Outfit from Monday (also you can see my newly dyed hair better).
Even though most of the snow has melted here, I still feel caught up in the comfort zone when it comes to clothing - I've been wearing my boots for the whole week, not even considering high heels. Maybe it's finally time to go back to the more familiar me, there's still time for some extreme heels before the snow comes back!
We have an IB Halloween Party on Friday and I am beyond excited to be wearing my costume. I can't wait to snap some photos for you guys to see, Happy Halloween everyone!
Asu maanantailta (kuvissa näkyy myös paremmin hiljattain värjätyt hiukset).
Vaikka suurin osa lumesta onkin jo sulanut, tunnen silti olevani jumissa mukavuusalueella kun tulee vaatteista puhetta - olen käyttänyt näitä samoja maiharisaappaitani koko viikon, eikä mieleen ole tullutkaan laittaa korkkareita jalkaan. Ehkä on vihdoinkin aika palata tuttavallisempaan minään, vielä on aikaa käyttää superkorkoja ennen kuin lumi tekee paluun!
Meillä on IB Halloweenjuhlat perjantaina ja olen enemmän kuin innoissani että pääsen käyttämään asuani. En malta odottaa että pääsen ottamaan kuvia teille näytettäväksi, Hauskaa Halloweenia kaikille!